Rockwool Panels Manufacturers - Noida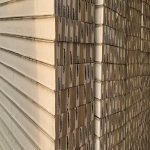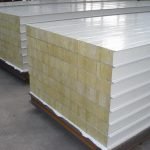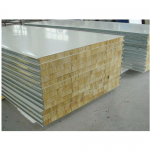 Cactus Profiles Pvt Ltd supplies high-quality stone wool insulation solutions that can increase fire protection, acoustic insulation performance, and thermal regulation. We offer Rockwool panels manufacturers in Noida. As well as we make and supply a full range of smart and sustainable stone wool insulation products for the construction industry. All our solutions are manufactured using specialized equipment.
We are the leading Rockwool wall insulation manufacturer and supplier in Noida. Rockwool panel systems are manufactured on the most modern panel manufacturing technology. These panels have very high soundproofing properties and are fire-resistant.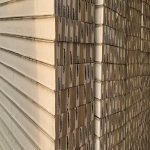 Rockwool panels for Insulation
Generally, Rockwool panels are referred to as a type of thermal insulation made from rocks and minerals. It is also called mineral wool. This fibrous material is formed by spinning or drawing molten minerals or any rock material.
A sandwich panel is any structure made of three layers of low-density core, and a thin skin layer bonded to each side. The core material is Rockwool with a density of 100kg/m3. It is a high strength vesicant between Rockwool and surfaces.
Our product is featured with full anti-firing, more heating, and sound insulation. Also, it is widely used as a wall or roof for cold storage, industrial workshop, public building, etc.
Efficient, safe, and durable insulation solutions! –  Technical specifications
Core Thickness (mm)
50mm 60mm 80mm 100mm 120mm
K Value (W / m2 K)
0.72 , 0.61 , 0.46 , 0.37 , 0.28
R Value (Btu / hr / ft2 / F)
8 , 10 , 13 , 16 , 20
Density (kg / m3)

100kg / m3

Thermal conductivity at 10 degrees celsius and temperature – 0.04 (W / m3K)

Compressive strength at 10% deformation – 0.50985 (Kg / cm2)

Volume in percentage water absorption
Less than 1%
Sound reduction in DB
28 – 30
Melting point
>1000 degrees C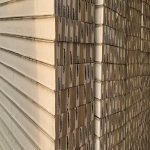 Rockwool panels are installed in walls, floors, ceilings, attics, and crawl spaces. It offers protection from cold, heat, risk of fire, and ambient noise. Cactus profiles provide you with the Rockwool panels consisting of prefabricated composite sandwich panels with high-density insulation as core and profiled as well as in plain and coated galvanized steel or galvalume steel on either side. These acoustic panels provide a pleasant indoor experience while reducing energy costs.