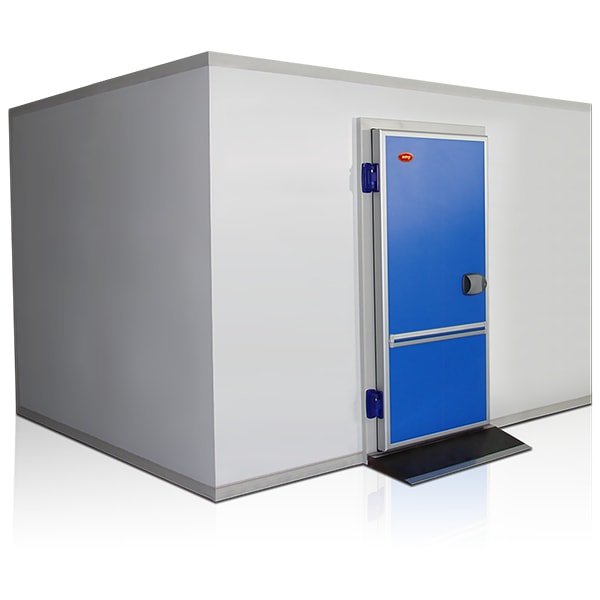 A cold room, also known as a refrigeration room, is a kind of refrigeration chamber or insulated enclosure created to maintain a temperature range or artificially manufactured temperature. The storage of perishable, temperature-sensitive goods, including food and pharmaceuticals like vaccinations, is done in cold rooms. Extremely modest walk-in rooms to massive warehouse storage can be found in refrigerator rooms.
When a commercial facility needs reliable, powerful refrigeration or freezing, cold room storage offers precise temperature control. Lowered rates of deterioration, peace of mind knowing that the things are stored in the right conditions, and long-term temperature regulation for hazardous or perishable materials are all benefits of this for food or chemical storage.
Pharmaceuticals must be stored "under proper conditions of temperature, humidity, and light so that the identity, strength, quality, and purity of the drug products are not altered," according to the FDA, which also lists current practices for medication storage. One of the needs mentioned above for the cold storage of these products is the use of cold rooms.
High Product Standards – Cold storage ensures the potency of medicines, vaccines, and other sensitive products. Additionally, this might help build the credibility and reputation of your business.
Safety and Security – Drugs and valuable medical equipment should be kept in locked, weather-resistant cold storage facilities to ensure their safety.
Enterprises also use cold storage facilities to transport industrial supplies and other temperature-sensitive goods. The container has installed a cooling unit to achieve superior temperature control. In general, refrigerated rooms are prized for their accuracy, strength, and ability to sustain particular temperatures for extended periods.