Pre-Fabricated Structures
Light Gauge Framing System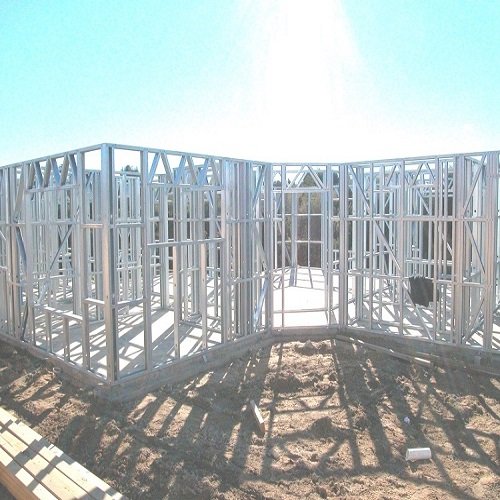 It is Unique construction solution, designed for the Indian customers to build Mass housing, offices, community centres, cafeteria, shops, schools, farmhouses.
The construction solution is completely hassle-free, affordable as well as sturdy, and of good quality.
LGFS Buildings are constructed in almost 1/3 the time it takes for conventional construction, provide more usable space, and are suitable for construction in difficult terrains as well.
Foundation & Plinth –
Reinforced concrete foundation and beams
Plinth filling and compaction
Structure –
Light Gauge steel frame thickness 0.8 mm 550 Mpa,250 GSM or AZ 150 Galvalume
HR Steel as per structural requirements
Flooring System –
Floor Joint, board, and tiles
Decking sheet with concrete & tiles/ laminated wooden flooring
Walls –
Fiber Cement/ gypsum boards
Insulated Walls with rock wool/glass wool
Putty, exterior/interior paint, wallpaper
Roofing System –
Color coated roofing sheets
Roof shingles/ clay tiles
Flat and accessible RCC roof