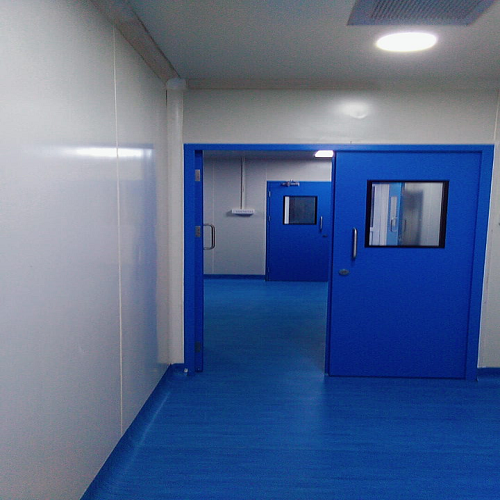 These doors are prime high-performance doors that are designed to protect clean rooms in the organization. Clean room doors enhance the environmental structures that can impact your buildings. Such as pollutants, contaminants, dust, and microbes. Clean room doors are one of the most important considerations of weight.
The core material that is used to build is a vital part of the overall performance of the clean room door and the material used to create these doors are paper honeycomb and aluminum honeycomb.
The food, pharmaceutical, health, and other industries have the most comprehensive and strict hygiene standards in the world. The clean room doors allow cleaning and have several hygienic features.
Clean room doors are environmentally friendly and thermal resistant
The doors are easy to assemble
We use double-layer steel and frame, ensuring that the door can stand up to and work properly over the years.
This also helps to maintain their structure overall and looks appealing to various clean room users.
These clean room doors are hygienic and corrosion resistant
Clean room doors have to handle high humidity level
The best quality, durability, and concentration of clean room doors for different industries.
We ask for every single requirement of the client and give them exactly what they want.
The classroom doors are sealed and air-tight in nature, so it prevents outside dust or air molecules entered in the room. With high-tech and advanced technology, these doors are manufactured as high-performance doors with automatic access between internal and external areas of the building.