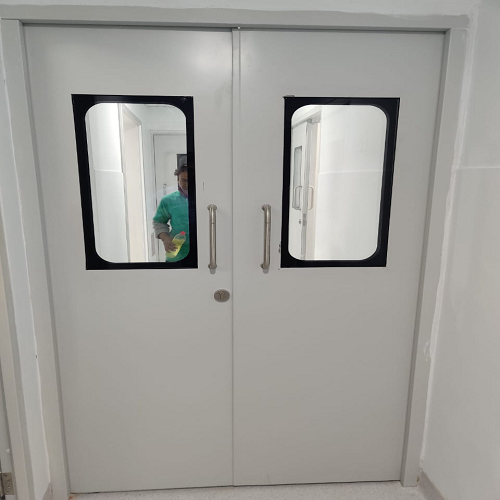 GMP clean room doors support regulatory requirements and product quality. It needs a high-performance door that ensures the level of purity and quality for your cleanroom doors. Doors that hold GMP qualities have a smooth, seamless structure, are easy to install in clean rooms and do not carry bacteria. These GMP doors are specifically manufactured for pharmaceutical industries.
Post the COVID-19 pandemic situation, these doors have become quite important.
These GMP clean room doors are used for prevention. The environment contaminated and compromised the production in that fluctuating temperature room. 
These doors are good conductors of humidity management. The fluctuating humidity level can make the workers uncomfortable working in a clean room and also affect the product.
The manual sliding doors are designed for several entry points and exits. It is a great way to save money and space. It includes header mount and surface mount options to meet your specific needs.
The doors are safe, reliable, stable, and convenient. This makes these doors meet the special requirements for clean room options.
All the materials that are used in making GMP clean room doors have the leaf surrounded by an aluminum frame structure.
These doors contain proper fireproof substances to keep the fire out of the clean room in case any fire accident occurs.