Pre-Fabricated Structures
Prefab Labour Office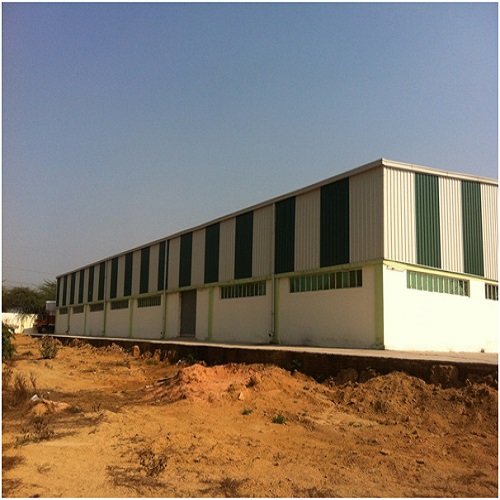 A place of temporary residence: Backed by profound market experience, we have been able to manufacture and supply a range of Labour accommodations. These products are constructed under the guidance of our experts, using modern machinery and superior quality material procured from the certified vendors of the market.
For better and more excellent living conditions for their staff and workers on the job site, the majority of companies have started adopting insulated prefab triple-story worker housing, triple-story labor huts of the pioneers in the production and installation of prefab structures, such as staff housing, worker housing, labor hutments, etc.
Wall: PUF/EPS sandwich panels that are 50/60 mm thick and have PPGI sheeting on both sides. PUF/EPS sandwich panels of 30/40 mm or PPGI roofing sheet for the roof.
Doors: All necessary components and insulated doors will be provided.
Windows: Sliding windows made of aluminum anodized will be offered.
Structure and Accessories: All necessary auxiliary components, as well as the necessary structure, will be offered.
According to the client's needs, electrical fittings, sanitary fittings, beds, etc., will be provided.