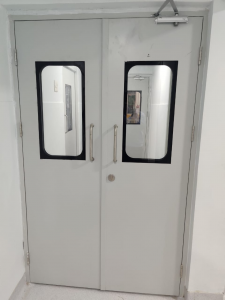 Manufacturer
of Insulated Panels...
Cactus Profiles Pvt. Ltd., is one of the leading manufacturer of Insulated Panels. We undertake turn-key projects from design, engineering, manufacturing and installation of Pre-fabricated Buildings, Homes and Cold Rooms.
Meet The Genius Behind Cactus
With a magnificent career spanning over 35 years, Rajesh Garg - Director, Cactus Profiles, set up this company with a mission of bringing sustainable innovation to the construction industry in India.
"In Cactus, our team members collaborate as family members towards fulfilling our goal of revolutionising the construction industry. We are fast and adept at adapting to the rapidly changing times and provide our customers with only the best in the market. This commitment of quality is the very cornerstone on which our company was founded."
"Cactus is a one-stop-shop for all our clients. We're not just manufacturers but rather business partners that'll guide, consult and support you throughout the process. Together, we have achieved significant growth of 50% each year, thanks to our best-in-class product portfolio and exceptional client support. And that's what makes us different from the rest."
A Note On Covid-19
The pandemic has yet again proven that time is of the essence. With such rapid changes coming in every day, the need for pre-fabricated panels has dramatically increased. At Cactus, we have utilised this period to automate our manufacturing facilities and reduce contact as much as possible. Recently, we launched our fully automated line for Rockwool & Glasswool panels as well.
"As we all head into an unknown yet exciting future together, one thing is for sure - your construction activities need not be expensive, time-consuming and unsustainable anymore. All you need to do is let us know how we can help you."
We've Done Lot's Projects Let's Check Some Here
Vision & Mission Statement
Serving Impressive List Of Long Term Clients!
We at "Cactus Profiles" believe in delivering the best to our valued customers. We believe in sustainable innovation and try to keep level with the ongoing changes in the market and remain updated. Our products are for the sustainable development of the economy.