Insulated Sandwich Panels
Glasswool Sandwich Panel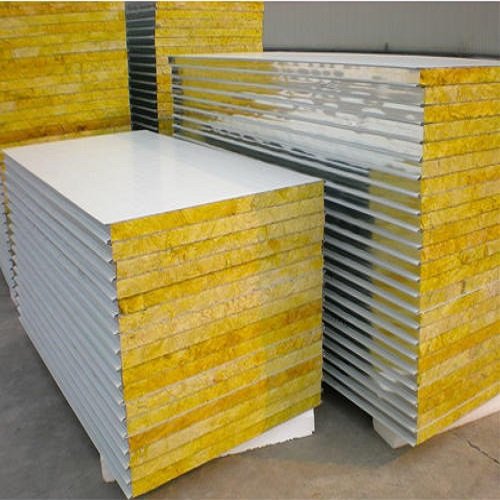 These panels are insulating materials that are made up of glass fibers arranged using a binder into a texture similar to wool. Glass wool and stone wool are produced from mineral fibers. Mineral wool is a general fiber material that is formed by spinning molten minerals.
Glass Wool Panels are produced from the finest non-flammable glass fibers. These panels are cost-effective and durable. Besides this, Glass Wool Panels also serve excellent insulation properties and act as a barrier to the spread of fire.
Glass wool panels are manufactured in a computerized plant for testing and maintenance. These panels are made with nonflammable glass fiber which is fireproof also, it has excellent insulation performance at the same time.
It is available in 950mm width-wall and 1000mm width-roof.
You get 50mm to 100mm core thickness glass wool panels.
It has K Value (W/m2 K) 0.89, 0.67, 0.43, 0.36.
And gives the R-Value (Btu/hr/ft2/F) 14, 17, 21, 27.