Rockwool Panels Manufacturers - Gurgaon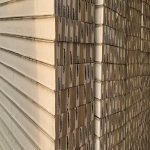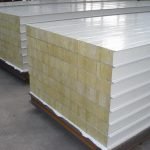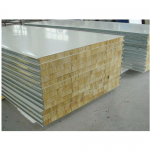 We are the most delicate manufacturer and supplier of Rockwool panels in Gurgaon. We at Cactus Profiles Pvt Ltd use the finest raw materials and provide precision design and fabric finish. Also, it is easy to install and has long-lasting durability. Rockwool panels offer you highly economic and easy maintenance. This is used as the wall or roof for cold storage as well as industrial workshops. Moreover, we provide customized panels according to your requirements.
Rockwool is equal to high fire resistance. The core insulation has fire resistance and excellent sound insulation in it. The sandwich panels with mineral wool insulation offer high fire resistance and thermal solution properties.
It consists of three layers, first, the external and internal layers are two dyed galvanized or aluminum steel and core high-density Rockwool panels.
These Rockwool sandwich panels are applied as external walls and internal division walls installed vertically as well as horizontally.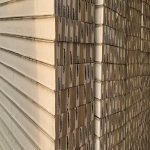 Benefits of Rockwool Panels insulation
Our Rockwool panels are certified for non-combustibility as they never spread the fire. The Rockwool panels act as fire barriers and are popular for low smoke development.
Supreme acoustic insulation:
Rockwool panels have acoustic insulation properties and have a natural open cell structure that helps them to absorb, contain, and regulate noise.
Highly thermal insulation:
It provides excellent and effective insulation protection against heat and cold. It has properties that do not release harmful gases or blowing agents like HCFC, Pentane, and CO2.
Manufacturing and testing stage of Rockwool panels
We inspect and test the manufacturing of Rockwool panels at appropriate stages and processes. The panels are stored and packed to ensure that no damage occurs during transportation. As we commit the quality assurance, we regularly look into the process of inspection.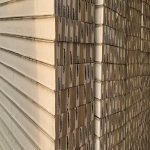 This is the heading
Rockwool panels insulated the products possess outstanding fire resistance, acoustic and thermal insulation, as well as making them sustainable and cost-effective.
At Cactus Profiles, we are committed to enhancing your building interior with Rockwool panels. It includes the optimum climate resistance, non fading and stripping paint finish, core shaped by pressure at high temperatures to confirm fire-resistant demand of building materials.
The element of Cactus Profiles is the best quality Rock wool manufacturers and the product is prefabricated in the factory. All our construction projects of these rock wool panels were delivered successfully. For more details, Visit us -