Insulated Sandwich Panels
PUF Sandwich Panel in Itanagar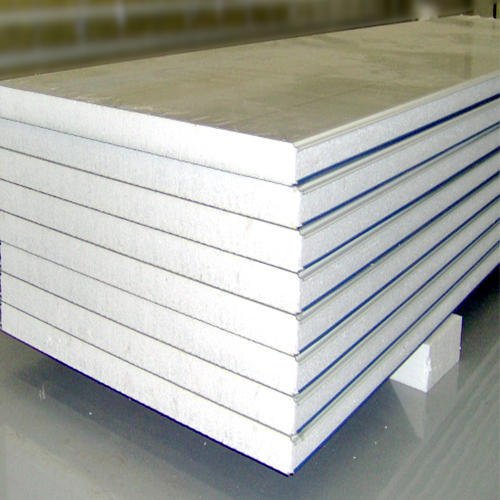 PUF Sandwich panels are manufactured under their thickness and density to meet construction needs. They have high thermal efficiency which provides a balanced internal environment. This product is really versatile and highly recommended as well. It can be used in different applications like roofing systems, wall cladding, flooring, etc.
These panels are built with excellent thermal properties that help to maintain safety and room temperature. With this, PUF sandwich panels are highly desirable across various sectors like the food processing industries, dairy and fish industries, pharmaceutical and drugs storage units, refrigerated buildings, commercial, and residential buildings.
Available in 40, 50, 60, 80, 100, 120, 150 & 200mm thickness.
The facing of the panels is 0.5mm thick Pre-coated GI sheets / Aluminium sheets / Stainless steel sheets and FRP sheets with PE film.
Insulation: rigid Polyurethane Foam (PUF).
Nominal density: 40 kg m/m3
Tensile Strength: 3.7 kg/cm2
Closed Cell Content: 90-95%Fire Resistant: Horizontal Extent of burn (BS 4735<125mm).
Water Absorption: 0.20% volume at 100% RH.
Eco Friendly with CFC- Free insulation Camlock and Tongue & Groove jointing system for leak joints.
The joints of the 2 panels are sealed with a bead of silicone sealant.