PUF Panels Manufacturer in Bareilly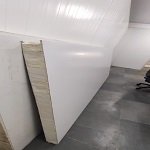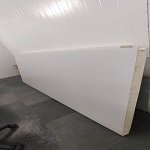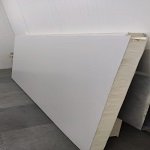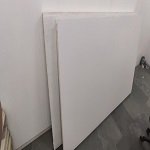 Cactus Profiles is one of the best companies to manufacture quality PUF panels for you in Bareilly. PUF panels work as a sandwich panel between two metal sheets.
From the use of a PUF panel, one can keep the room or structure insulated as well as leakage free. The PUF panels are the most effective way to maintain energy efficiency in a building. It keeps your space cool in summer and warm in winter.
These panels are huge in demand because of their durability and high strength. PUF panels have wide use across multiple industries. It includes a cold storage house, pre-fabricated sheds and homes, portable toilets and a building.
Insulation panels have excellent noise-resistant properties and are the main reason they are suitable in structures like airports, exhibition halls, or auditoriums.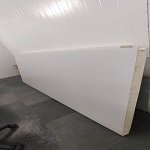 Features of PUF Panels
PUF panels had adequate insulation which offers the dual feature of thermal and acoustic properties.
The insulated panels have multiple cladding options as per your choice and need. Cactus Profiles Pvt Ltd is a renowned supplier who manufactures the panels according to customer expectations.
It is the best cost-efficient alternative to commercial buildings if compared to the traditional method. Because these panels do not require any paint or maintenance.
Cactus Profiles PUF panels are available in 100 % customized sizes as per the customer requirements or the industrial structure requirements.
PUF panel helps to save 40 % to 50 % of energy by maintaining the required room temperature. Thus they are known for their low thermal conductor.
They are resistant to fire, fungus or corrosion which implies that PUF panels are a highly durable and long-lasting solution for anyone. These panels minimize the risk of spreading fire up to a certain extent. It provides extra time to exit from the building in case of fire.
Polyurethane foam is a 100% eco-friendly option. It helps to reduce the carbon emission level from nature. The usage of such panels promotes sustainable development and a green environment.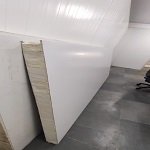 Why choose Cactus Profiles Pvt Ltd for PUF panels?
Cactus Profiles is best in class and service in Bareilly and other metropolitan cities. Our products are highly demandable all across India. We are the market leader in manufacturing and supplying insulated panels for roof and wall purposes.
Our PUF panels are available in 40 to 200 mm thickness and manufactured through a high-pressure injection process. The rigid foam is formed by a reaction between two ingredients MDI and polyol.
To know more about the Cactus Profiles Pvt Ltd PUF panel contacts us today.