PUF Panels Manufacturers In Jaipur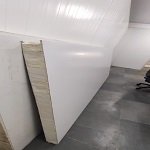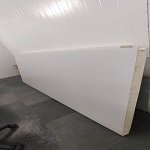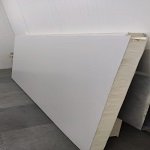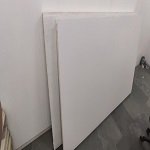 PUF Panel is an acronym for Polyurethane Foam which is made up of material sandwiched between two metal sheets. Cactus Profiles Pvt Ltd has its own equipped manufacturing unit for PUF sandwich panels. These panels are suitable for both wall and roofing.
The inserted material between metal sheets ensures proper insulation from hot as well as cold temperatures. These sandwich panels don't let pass any harmful noise from the environment.
PUF panels have increased their demand over time. The main reason for this high demand is durability and high strength. These panels have widespread application across cold storage solutions, prefabricated sheds, pre-fabricated homes, and manufacturing units.
We manufacture panels in the state-of-the-art manufacturing unit, where machinery requires less human intervention. This will also minimize the chance of error in the final product. Cactus Profile has a team of experts who ensure the product must go through a system of checks and balances.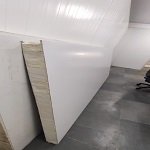 Why choose Cactus Profiles Pvt Ltd?
Cactus Profile, one of the most renowned PUF panel manufacturers in Jaipur builds sandwich panels for roofing and wall purpose. Our team has dedicated to the quality and durability of products. We manufacture, trade and supply a wide range of PUF panels as per your specification. Our team consists of an engineer whose main focus was to check the product on numerous parameters set by the industry. We provide installation and replacement facilities where ever required. Contact Cactus Profiles Pvt Ltd today for a quote and consultation for your commercial or residential space in Jaipur.