PUF Panels Manufacturers In Assam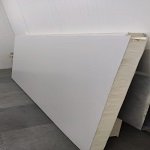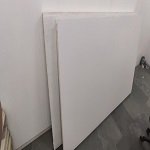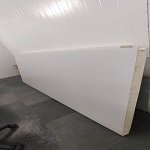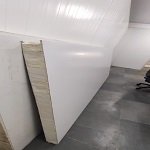 PUF panels have discovered widespread use today due to their numerous benefits. A PUF Panel is a polyurethane foam sandwich panel between two metal sheets.
PUF Sandwich panels can obtain in multiple sizes depending on the requirement. The internal and external part is created from a thin metal sheet and the core is made from polyurethane. This material gave the panel excellent sound and heat-resistant features. Due to these benefits, PUF panels are suitableforthe construction of malls, exhibitions, auditoriums, cold storage rooms and airports.
PUF panels are used in wall and roofing.  Cactus Profiles manufactures all types of PUF panels at an affordable price in Assam. We focus on all standard parameters while manufacturing the PUF panels.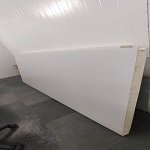 Advantages of using PUF Panels Sheets:
Saves Energy: PUF panels are the best alternative to heat insulators as they protect the inner atmosphere from heat and sunlight and keep your space cool. This implies lesser energy will be utilized to maintain the temperature inside the premises. If the outside temperature is down, the PUF panels retain the heat and keep the inner atmosphere warm. Hence, these panels minimize the cost and save energy up to 40%.


Lowers the effect of Noise Pollution: PUF panel work as a good acoustic shield. Therefore, they do not let the noise pass through the atmosphere and protect internal surroundings from outside harsh noise. PUF sheets are especially useful in a structure near busy roads, airports, highways, exhibitions, and auditoriums where noise density is high.


Weather Resistant: PUF panels can withstand weather like winds, rainfall, or snowfall and can keep the inner environment protected from weather effects. These panels are immune to corrosion, so the structure needs less maintenance and saves your cost.


Light in weight: PUF sheets are lighter than their dimension and can effortlessly move around. These sheets can transfer from one place to another due to their lightweight features. It also saves manpower costsbecause fewerlabourers can easily install these sheets in your area.


Durable and Inexpensive: A sandwich panels need minimum maintenance and resist all weather conditions. The panels have a long life if compared to traditional sheets.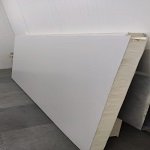 Why choose Cactus Profiles Pvt Ltd for PUF Panels Sheets?
Cactus Profiles Pvt Ltd is one of the best panel manufacturers in Assam. Our panel is manufactured using the best quality raw material and is of high quality with long-life durability. Our panels have application in walls and roofs.
We deliver panels that fit various sizes and shapes. Cactus Profiles customize the panels as per your requirement. We ensure a checks and balances system to provide our customerswith quality products. Connect with Cactus Profiles Pvt Ltd to get a consultation from PUF panels today.