Powder Coated Pharma PUF Panel Manufacturers - Uttaranchal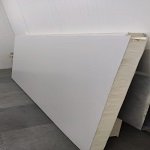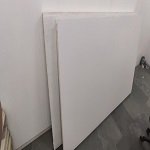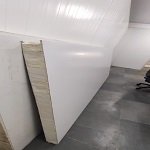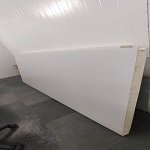 At Cactus Profiles Pvt. Ltd, we are proudly engaged in manufacturing and supplying PUF panels all over the country. Being a leading PUF panel manufacturer, we design & manufacture and fabricate PUF panels using premium quality raw materials and advanced machines.
If you are looking for a good temperature and sound insulation solution, then Cactus Profiles Pvt. Ltd is a company in manufacturing and supplying a well-structured infrastructure. We are a leading Powder Coated Pharma PUF Panel manufacturers in Uttaranchal. We build customized panels, as well as other manufacturing products made with the finest raw materials and advanced and upgraded technology.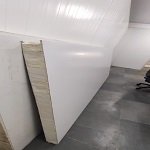 Technical specifications and features of PUF panels
Powder coated panels are manufactured in desired shades in a high-quality fine finish for specialized applications in operation theaters, clinics, hospitals, pharmaceutical industries & research laboratories, etc.
The size of the panels, we manufacture is width-wall 1175mm and width-roof 1010mm.
The core thickness density we customized for your PUF panels is 30mm, 40mm, 50mm, 60mm, 80mm, 100mm, 120mm, and 150mm.
The facing of the panels is 0.5mm thick Pre-coated GI sheets / Aluminium sheets / Stainless steel sheets and FRP sheets with PE film.
The core of the panel is rigid foam which is formed by two ingredients reaction i.e. an MDI and a polyol.
These panels are flexibly designed which makes them lifelong, weatherproof,
It is easy to install as well as dismantle.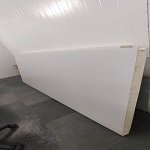 Why choose us for Powder Coated PUF Panels in Uttaranchal?
We are a leading company in Powder Coated PUF manufacturing since 2003. As a manufacturer, we provide our best to our customers. There are some reasons that make us stand apart from the competition.

We test every manufactured product that we produce. The PUF panels that you will receive from us have been through many testing processes and only after then, we deliver the panels to your doorstep.
For our clients, we are having the finest quality products and a team of experienced and professional engineers who collaborate with the production house to manufacture the best materials.
At Cactus Profiles Pvt. Ltd, we provide high-quality and high durability products. There is no chance of the product getting defective and we take care of everything.
We build well-manufactured products that are designed to be compatible with the building structures. We customize panels according to your needs and our team looks at your requirements and will confront you with the best options.
We are a recognized
PUF panel manufacturing company in Uttaranchal
. Powder Coated PUF Panels are composite structures that are commonly used in the construction industry for providing excellent thermal insulation and acoustic properties.
Consult us today for your project today and our experts will guide you through the best options suited to your requirements.