Powder Coated Pharma PUF Panel Manufacturers - Maharashtra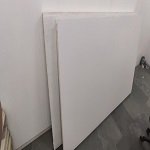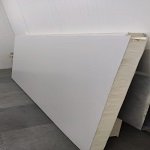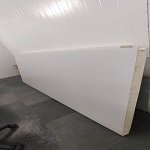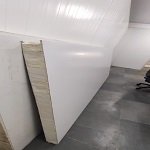 In this era of innovation and fast & high-speed technology Cactus Profile Pvt Ltd is the best example of a manufacturing company. Since our inception in 2003, we have served the best to our customers. We are a top rated manufacturer of Powder Coated Pharma PUF Panels in Maharashtra.
Nowadays, organizations move to portable buildings that means they are shifting towards PUF panels. The main reason behind this is the popularity of prefabricated structures or modular buildings.
As you know, Powder Coated PUF panels are a modern and high-tech technique and used to construct roofs & walls, build sheds, and warehouses. These are energy-saving panels and secure 40% - 50% of energy per year, which is huge and good for further use. The panels are easy to install and it requires low maintenance for any type of prefab construction. Nowadays more and more people prefer PUF panels because it is 100% eco-friendly and resistant to corrosion, and prevents you from any other type of physical impact.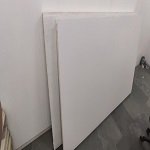 These are the important areas where PUF panels are used:
The minimum width of the wall panels should be approx. 1175mm, whereas the width of the roofs should be 1010mm.
We offer 30mm to 80mm and 100mm to 150mm core thickness range as per the client's requirement.
Mainly, it has structural integrity and damage resistance. The roofing insulated sheets reduce on-site fixing costs as compared to any regular wall or roof coating and also, provide better and safe working surroundings.
Prefabricated laboratories and workshops
Prefabricate the factory building and multi-storey buildings
Big industrial warehouses and pharmaceutical companies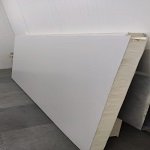 Why PUF Panels?
The Powder Coated Pharma PUF Panels are reliable and long-lasting.
Powder Coated Pharma PUF panels are prefabricated, by using state-of-the-art techniques and high-quality materials under our expert's supervision for precision and accurate work.
Managing Powder Coated Pharma PUF Panels is easy as it is portable, easily dismantled and moved and also reconstructed whenever needed.
It takes low maintenance and is extremely eco-friendly that's why it is cost-efficient.
As well as, these Panels are highly thermal qualified and have low energy consumption.
The main reason is that PUF panels are aesthetically appealing and can be fully customized according to your needs in terms of design, size, and colors.
After this pandemic, it is also used in non-industrial construction like in many schools, security cabins, hospitals, and prefab farmhouses.  We are among the top manufacturers in offering
Powder Coated Pharma Puf Panels in Maharashtra
. Our range is known for its high premium quality and excellent results. The panels are designed using advanced techniques and the latest tools and are very popular among our clients for the greater finishing, quality, and longer service life.
Are you looking to install Powder Coated Pharma PUF Panels in Maharashtra? Get in touch with our team for more information.