GMP Clean Room Doors Manufacturers - Gurgaon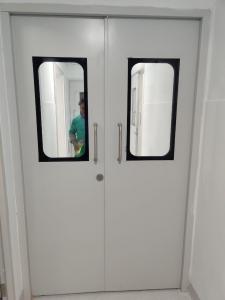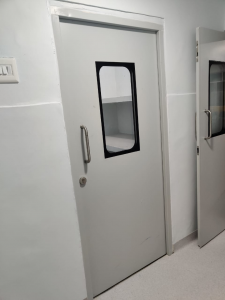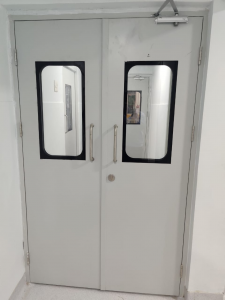 Cactus Profiles Pvt. Ltd was established to fill a void in the GMP clean room door manufacturing in Gurgaon by providing technical assistance to end-users and contractors for the design and manufacture of clean room facilities and related products. We are also known as clean room technology specialists.
We remain an impartial resource center that provides the most accurate and up-to-date information on clean room equipment and industry benchmarks. GMP clean room doom design and construction is a specialized field, and it is our goal to streamline the available information into an understandable format for our customers.
Cactus Profiles Pvt. Ltd. has a well-established track record of excellence with our clients. We believe in complete customer satisfaction, and for that, we give our 100% to provide you with the best services in GMP clean room doors. Although, we intend to continue our advances and growth in the marketplace with more unique and effective clean room technology and services.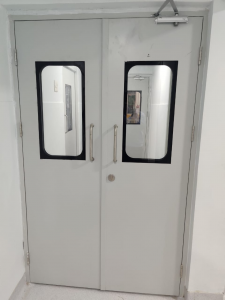 Looking for a GMP Clean Room Doors manufacturer in Gurgaon?
GMP clean room door is the ideal solution where production needs to be operated under a controlled environment. As well, it is mostly used in industries dealing with medical applications, electronics production houses, space flight & research, and pharmaceutical productions.
Our major goals behind the installation of a clean room door are the maintenance of the constant temperature in the production.
We install clean room doors very carefully but satisfy low particle emission and low air exchange conditions as per the standards and guidelines.
Our elegant unique designs and customized installations make clean room doors adaptable to any context and requirements.
We are the leading GMP clean room door manufacturers in Gurgaon, guaranteeing safety and providing excellent development at your workplace. Innovations in our manufacturing process helped us to produce automatic high-speed doors at a cost-effective price. So, hurry up and get in touch with us!