Glasswool Panels Manufacturers In Manipur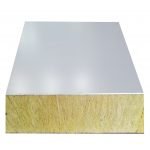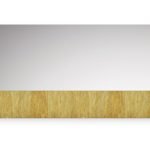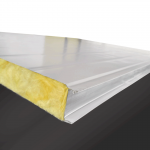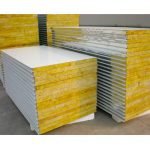 There are numerous insulation products available in market differ on their benefits. One such product is glass wool panels. We are the leading manufacturer of glass wool panels in Manipur.
Glass wool is a sort of insulating material manufactured from fibre glass. It constitutes several materials like recycled glass, sand and fixing agents which is a perfect combination and thus provide good insulation and coating to the buildings.
It helps save energy by reducing the rate of transfer of heat. These panels are manufacturer from non-flammable gas which reduces the risk of fire. Glass wool insulation is a cost-effective and durable product.
These panels use a high-quality colour-coated steel plate as a surface part with a high density of polyurethane filling. Professionals carefully to optimize their unique features install glass wool panels. These panels are manufactured in computerized plant by performing several test.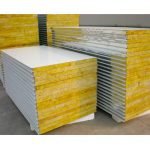 Applications of Glasswool Panels
Glass wool insulation is perfect for partition walls, roofs, ceiling, floor, metallic buildings, industrial insulation, and automotive insulation. It offers all the advantages such as thermal property, acoustic shield, fire resistance, and sound proofing to such buildings.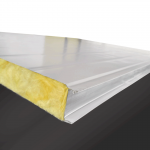 Why choose Cactus Profiles Pvt Ltd for Glasswool Panel?
Cactus Profiles offer the best quality glass wool panel in Manipur. The panels are the perfect fit for building roofs, floor tiles, and wall cladding. Being a trusted manufacturer and supplier of quality glass wool panels, we are in high demand in the market.
Our manufacturing process caters to international quality standards and each product serves the company ethos in the industry. We manufacture eco-friendly glass wool panels because it is natural and mineral wool. Our team of expert constantly improves the features and performance of the product.
We help you to save your energy cost and give your organization solid and thermal insulation walls and roofs. To buy a glass wool panel, Contact our team today.