Insulated Sandwich Panels
Glasswool Panel in Hyderabad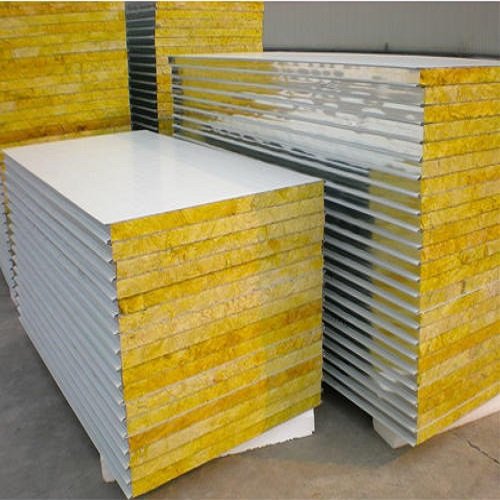 The glass wool panels are manufactured for many various purposes such as inside walls of buildings, outer walls, ships, household appliances, etc.
Glass wool is manufactured from borosilicate glass as well as consists of different components like fixing agents, recycled glass, silica, and sand.
These elements are used in glass wool panels because they have superior insulating properties, sound, and absorption.
Glass wool panels are manufactured in a computerized plant for testing and maintenance. These panels are made with nonflammable glass fiber which is fireproof also, it has excellent insulation performance at the same time.
It is available in 950mm width-wall and 1000mm width-roof.
You get 50mm to 100mm core thickness glass wool panels.
It has K Value (W/m2 K) 0.89 , 0.67 , 0.43 , 0.36.
And gives the R-Value (Btu/hr/ft2/F) 14 , 17 , 21 , 27
Most of the companies use glass wool panels because it has a sound absorption effect and high durability for shock, pressure, and vibration.