Glasswool Panel in Bareilly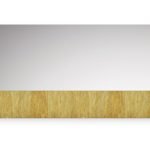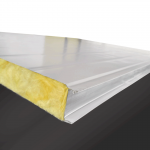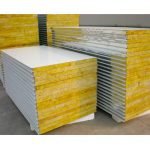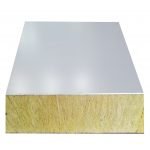 At Cactus Profiles, we specialize in providing top-quality insulation materials, including Glass wool panels, catering to the needs of our customers in Bareilly. Our glass wool panels offer excellent thermal and acoustic insulation properties, making them a perfect solution for reducing building heat transfer and noise pollution. Our glass wool panels are made from high-quality glass fibers and treated with a special resin to form a dense mat. This mat is then baked in an oven to ensure the fibers bond together, forming a rigid, easy-installation panel. Our glass wool panels are available in different thicknesses, densities and sizes, making them easy to customize for your specific needs. These panels are made of recycled glass and are environmentally friendly. They are also fire-resistant, making them a safe option for industrial, commercial, and residential buildings. We also offer various facing materials and accessories to ensure your insulation perfectly suits your requirements. Cactus Profiles We are committed to providing our customers with the highest quality insulation solutions in Bareilly. Our glass wool panels are not only effective, but they are also environmentally friendly, safe, and easy to install. So, if you are looking for the best glass wool panels in Bareilly, don't hesitate to contact Cactus Profiles today!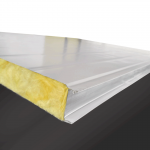 Why choose Cactus Profiles Pvt Ltd for Glasswool Panel?
Cactus Profiles offer a wide range of insulation panels in Bareilly. Our team strives to manufacture quality glass wool panels as per industry standards. We use state-of-the-art technology and quality materials.
Last but not the least, we promise to manufacture the glass wool Panels as per your details. Our team ensures hurdle-free installation and maintenance whenever required.
To book a free consultation from our expert connects Cactus Profiles Pvt Ltd today. We promise to provide high-quality service to our customers.