Glasswool Panels Manufacturers - Ahmedabad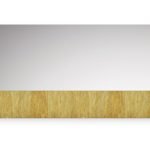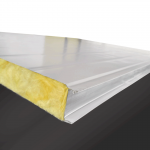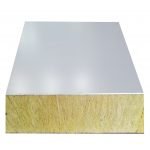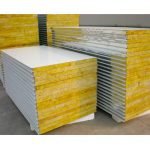 Cactus Profiles is the global leader in high-performance insulated sandwich panels and building envelope solution providers. We improve building performance, construction methods, and the whole interior.

What is a Glass Wool Panel?
Glass Wool Panels are the insulating material made from fibers of glass arranged using a binder into a texture similar to wool. The process traps many small pockets of air between the glass and these small air pockets result in high thermal insulation properties.
This panel is one of the most common and popular insulation materials that are used in buildings. Glass is whirled into a fibrous material that can be packed easily in blankets and mats. This insulation material is manufactured by various companies around the world.
It can be installed in homes and office spaces for several purposes. The Glass wool panel acts as an excellent sound barrier and can also limit the transfer of heat. There are unique types of glass wool that are manufactured for acoustic insulation. It can also be used in acoustic applications.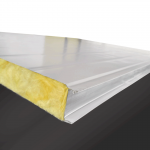 Benefits of Glass Wool Panels
Glass wool insulation is very useful for metal buildings and is designed to facilitate a suitable environment indoors. Most of the companies use glass wool to improve the overall architecture and design.
The main benefits of Glass Wool Panels are as follows:

Improves energy efficiency of the organization
Reduces transmission of exterior sound to the interior of the buildings
Absorbs reverberating sounds within the premises
Provide high thermal efficiency
Keeps the building warmer in winter and cool in summer
Glass wool is ingrained with many beneficial features which enhance its usage in various fields. It is comparatively stronger and durable. It is also resistant to mold and can withstand the vagaries of nature.
Glass wool panels are designed for wall support on purlins, either metal or fibrous casings. The installation is an effective way to provide thermal insulation and control within the building.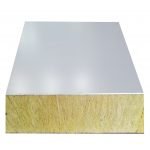 About Cactus Profiles
At Cactus Profile, we help our customers to enhance their interiors. We deliver the best sustainable and innovative panels and our commitment to total customer satisfaction by identifying their specific needs.
We help you to reduce the transmission of surrounding noise to enter inside the building and give your organization solid and thermal control walls and roofs. It also keeps the building warmer in winter and cooler in summer.
There are varieties of excellent construction projects complemented by the Glass Wool that can be fashioned into various essential products. Also, the heat and cold controlling properties of the Glass wool panel are an add-on to every indoor environment according to the requirements.
If you want to know more, you can always browse through our website and discover access to high-quality lifestyle products for your building. Cactus Profiles is always in reach offering consultation, transportation, on-time delivery, and installation.