Clean Room Doors Manufacturers - Noida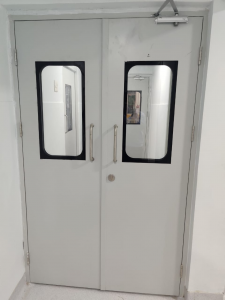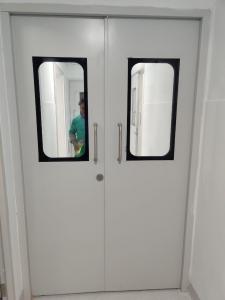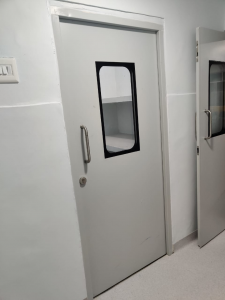 Cactus Profiles Pvt Ltd constructs high-performance cleanroom doors, used for fast access between internal and external areas of the building. We work across India in different cities and If you're located in Noida, we are the best cleanroom door manufacturers in Noida near you.
We build fast action doors for both internal and external organizations to save energy and prevent various dust molecules. These doors were developed for intensive use and are specially designed to control the harmful environment inside the building. It is used for different applications like manufacturing, pharmaceutical companies, military, and scientific applications where contamination may happen.
These cleanroom doors are very versatile in nature as the modular doors can be assembled, disassembled, or relocated. These doors are used for high standard sanitation and are certain items that should be allowed in the room.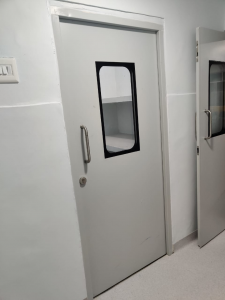 Cleanroom door controls the environment where pollutants like dust, air molecules/particles (microbes), and aerosol particles are present. Most of the cleanroom doors are used for manufacturing products that contain electronic, pharmaceutical products, and medical equipment.
The GMP cleanroom doors also control variables like temperature, airflow, and high humidity.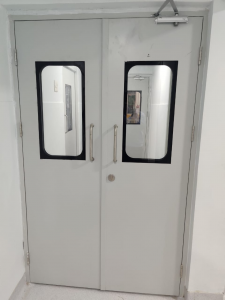 Why are we best for cleanroom doors?
At Cactus Pvt Ltd, we manufacture cleanroom doors to have the best sealing performance by adopting foam dispensing technology. Therefore, these doors are equipped with automatic sweeping strips that help the organization to have better air-tight rooms.
As a cleanroom door manufacturer in Noida, we can customize your cleanroom doors according to your needs and requirements. At Cactus Pvt Ltd, you get all your demands complete with our professional workers and supervisors. We provide customized mechanical doors, fire doors, Interlocking doors, Sliding doors, Double doors, and emergency doors all over Noida.
For more information, kindly schedule an appointment with one of our experts today.