Clean Room Door in Hyderabad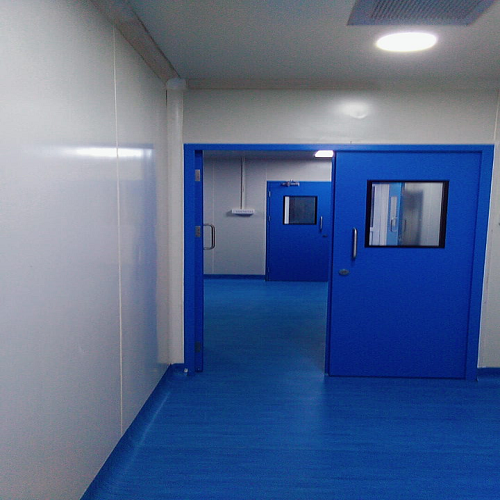 Cleanroom door controls the environment where pollutants like dust, air molecules/particles (microbes), and aerosol particles are present. Most of the cleanroom doors are used for manufacturing products that contain electronic, pharmaceutical products, and medical equipment.
Cleanroom doors are used for protection from outside dust molecules. The environment contaminated and compromised the production in that fluctuating temperature room. Even a small particle entering inside the room causes a huge risk for the product and also affects the workers.
To prevent these issues and maintain product integrity, a high-performance door helps to regulate the temperature that should be maintained in a cleanroom.
Clean room doors are environmentally friendly and thermal resistant
The doors are easy to assemble
We use double-layer steel and frame, ensuring that the door can stand up to and work properly over the years.
This also helps to maintain their structure overall and looks appealing to various clean room users.
These clean room doors are hygienic and corrosion resistant
Clean room doors have to handle high humidity level
The best quality, durability, and concentration of clean room doors for different industries.
We ask for every single requirement of the client and give them exactly what they want.
The classroom doors are sealed and air-tight in nature, so it prevents outside dust or air molecules entered in the room. With high-tech and advanced technology, these doors are manufactured as high-performance doors with automatic access between internal and external areas of the building.