Rockwool Panels Manufacturers - Uttaranchal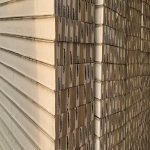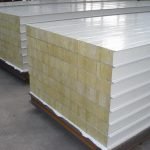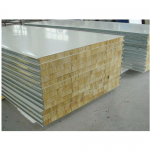 Cactus Profiles Pvt Ltd is a leading Rockwool panel manufacturer in Uttaranchal. We provide our customers with the best quality Rockwool insulation products in a wide range of specifications at affordable prices.
At Cactus Profiles, we are delighted to offer Rockwool insulation materials because it is safe and durable building solutions. As a leading venture of Rockwool panels supplier in Uttaranchal, we cater to the needs of our clients for high-performance and high-density insulation with thermal and acoustic insulation materials.
Rockwool panel insulation is a rock-based mineral fiber insulation composed of basalt rock and recycled slag. The Rockwool panel wall and roof is a flat surface that has better strength. As you know these panels have exceptional thermal properties.
Because of optimal behavior against fire, these panels offer excellent thermal and acoustic characteristics. This is the main reason why Rockwool panels are so popular in industries.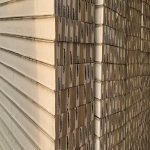 Work with us
If you're located in Uttaranchal and have decided that Rockwool insulation is the right choice for constructing and renovating the building interiors, Cactus Profiles is the best insulation contractor for you. We have been working since 2003, installing the best quality insulation panels for different applications like hospitals, offices, even in houses, etc.
We are committed to conducting ourselves ethically in everything that we manufacture. At Cactus Profile, we help our customers to enhance their interiors. We deliver the best sustainable and innovative panels and our commitment to total customer satisfaction by identifying their specific needs.
Looking for a Rockwool panels supplier in Uttaranchal? Contact us!