Rockwool Panels Manufacturers - Uttar Pradesh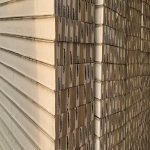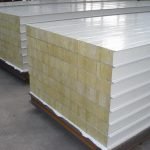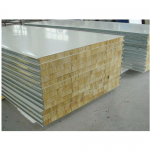 Rockwool sandwich panels are the panels that are used on all kinds of interior and exterior facade cladding.
The core materials of the Rockwool sandwich panel are A-grade flame control materials, which will not melt when burning. This is the only reason Rockwool is used to manufacture fire-rated doors because there is no high-temperature decomposition drop. It is a completely eco-friendly, non-toxic, and pollution-free material used to manufacture Rockwool panels. The groove-type slicing installation is faster and more cost-effective.
Rockwool sandwich panels are used to enhance the acoustic performance of the system in which the material is installed in both new and existing buildings.
Cactus Profiles Pvt Ltd is a leading Rockwool panel manufacturing company in Uttar Pradesh. At Cactus Profiles, we manufacture and supply a full range of smart and sustainable Rockwool insulation products for the construction industry.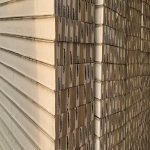 Why choose Cactus Profiles?
Our Rockwool panels are certified for non-combustibility as they stop fire spreading. These panels act as fire barriers and are popular for low smoke development. The Rockwool sandwich panel that we provide has excellent and effective protection against heat and cold.
At Cactus Profiles Pvt Ltd. we are committed to conducting ourselves ethically in everything that we manufacture. Since our inception, we have followed this ideology of serving our customers in the utmost ethical manner. We leave no stone unturned to ensure we deliver quality products and excellent service to our customers.
Because of our vast experience of 25 years in all building types, you can trust in our products. Contact us today to consult with our experienced professionals about the scope of your project.