Insulated Sandwich Panels
Rockwool Panel in Goa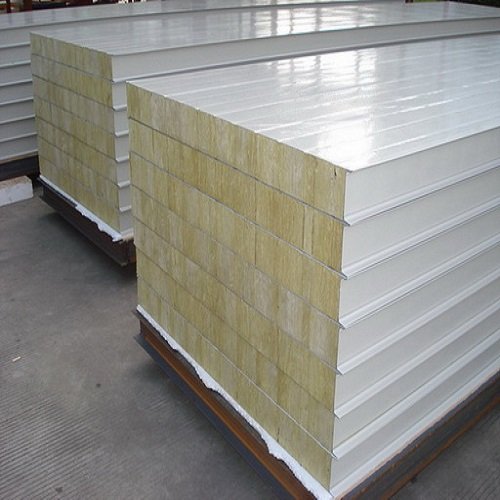 Insulation plays a crucial role when it comes to optimizing the efficiency and comfort of a building. And one popular and effective solution for insulation needs is the Rockwool Panel in Goa. These versatile panels have gained immense popularity in Goa for their exceptional thermal and acoustic insulation properties.
Rockwool panels are made from natural stone wool fibers derived from volcanic rock. This unique composition gives them remarkable characteristics that make them ideal for various applications. Whether you need insulation for Goa residential, commercial, or industrial buildings, Rockwool panels provide a reliable and efficient solution.
One of the key advantages of Rockwool panels is their exceptional thermal insulation properties. These panels can effectively reduce heat transfer, keeping the interior of your building cool during scorching Goan summers. By creating a barrier against external heat, Rockwool panels help maintain a comfortable and energy-efficient environment, reducing the need for excessive air conditioning and ultimately saving energy bills. Moreover, Rockwool panels also excel in acoustic insulation. The dense structure of the panels significantly reduces noise transmission, making them perfect for soundproofing rooms, studios, offices, or any other space where noise control is essential.
The width of the wall of the Rockwool panel is 950mm and the roof is 1000mm.
The core thickness of these panels is 50mm to 120mm.
It has a K Value ( W /m2 K ) of 0.72 , 0.61 , 0.46 , 0.37 , 0.28.
The R value ( Btu / hr / ft2 / F ) 8 , 10 , 13 , 16 , 20.
The total density of the Rockwool panel is 100kg/m3.
Also, the thermal conductivity at 10 degrees Celsius means 0.04 ( W /m3K ).
The compressive strength of the Rockwool panel at 10% deformation is 0.50985 ( Kg / cm2 ).