Rockwool Panels Manufacturers - Delhi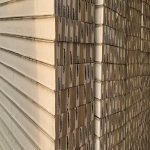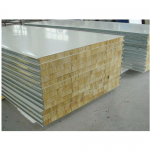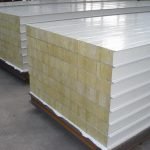 Cactus Profiles Pvt Ltd provides Rockwool panels that are specially processed and surfaced with perforating steel. We are a top brand of Rockwool Panel manufacturers in Delhi.
Rockwool insulation panels are designed from a variety of mineral types. It is a type of thermal insulation made from rock and minerals. These materials give the panel the ability to block heat and sound. The panels are basically used in construction industrial plants and automotive industries.
Rockwool panels can be replaced with mineral wool because it is categorized as thermal insulation that includes slag wool and fiberglass.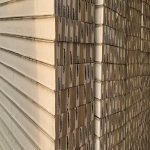 Here are some features of Rockwool panels
Rockwool panels are highly thermal efficient and reduce heat and cooling energy from the building due to the outstanding thermal resistance of wool. This thermal material is known as R-Value which resists thermal transfer.
Rockwool panels have innovative materials that have higher thermal densities which offer noise insulation. Because of this reason, these panels are the perfect choice for your space.
Eco-friendly panels have a minimum environmental impact that reduces carbon as well as helps to reduce the use of non-renewable energy sources such as gas and electricity.
The most important thing is Rockwool itself is a natural and sustainable raw material, it can be completely recycled and dismantled for renewable use again.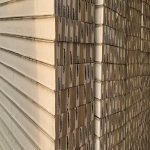 Why should you use Rockwool panels?
Rockwool panel insulation is a rock-based mineral fiber insulation composed of basalt rock and recycled slag. The Rockwool panel wall and roof is a flat surface that has better strength. As you know these panels have exceptional thermal properties.
Therefore, the panels can maintain the overall temperature in the room. It is durable and long-lasting. These properties make the Rockwool panels a reliable and effective insulation for your building.
The basic thing that matters is the material has good acoustic properties which maintain the soundproofing. As well fire safety is the most important factor but Rockwool panels are fire-resistant, so most of the industries choose to fabricate with Rockwool panels.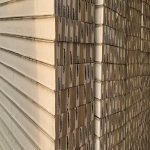 Hire Rockwool panel manufacturers in Delhi?
Are you looking for a classy look for your organization? Something that works as thermal control and fire protection. Yes! You are at the right place!
At Cactus Profile, we help our customers to enhance their interiors. We deliver the best sustainable and innovative panels and our commitment to total customer satisfaction by identifying their specific needs.