Rockwool Panel Manufacturer In Gujarat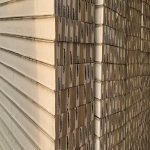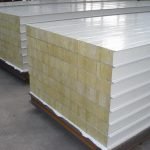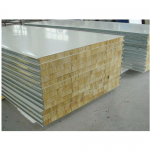 Are you looking for standard Rockwool Panels in Gujarat? Cactus Profiles Pvt Lt is the leading supplier of such panels in your region.
Cactus Profiles Rockwool panels are composite sandwich panels. It has high density with Rockwool insulation as core material. If you need panels in Gujrat, Cactus Profiles panels are a perfect choice. Before choosing the insulation panel you need to know every detail.
A Rockwool panel protects inner environment from cold or hot weather and the risk of fire or noise. Rockwool is a type of thermal insulation which consists of rocks and minerals. There is a wide variety of products that can be made from such material. One such product is the Rockwool panel.
These panels are in high demand due to their fire-resistant property. The panel is made from stone wool. A layer of such material will insert between two outer metal sheets.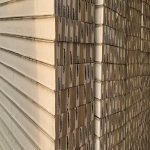 Advantages of Rockwool Panels –
There are numerous advantages of using insulation panels which are in demand. Some of them are:
1. Acoustic Insulation: The panel has excellent sound insulation properties. It does not let to pass noise from the environment. It protects the worker from outside noise. Hence, it minimizes noise pollution from the surroundings.
2. Fire resistance: It will withstand up to 10000 C without melting. It can protect from the risk of fire spreading beyond a certain level.
3. Withstand temperature: It will maintain the required temperature in the inside atmosphere. It can withstand in extreme hot or cold weather easily. In addition, it can protect from rainfall or snowfall.
4. Wide designs: Rockwool Panels came in a wide variety of designs for roofs and walls. These panels are available in multiple colours as per the requirement.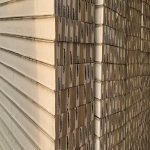 Why choose Cactus Profiles Pvt. Ltd for Rockwool Panels?
Cactus Profiles Pvt. Ltd is the leading manufacturer of insulated panels in Gujrat. We have an experience of more than 20 years of in this leading industry. Our engineer can customize the insulation panel as per the client's need.
We have a team of experts who support checks and balance functions after each step. Cactus Profiles support easy installation, repair, and replacement facility in case of damage. For all your Rockwool panel requirements, contact Cactus Profiles Pvt Ltd today