Insulated Sandwich Panels
PUF Wall Panel in Arunachal Pradesh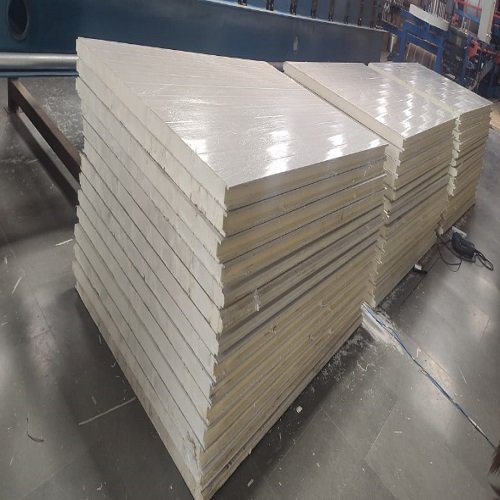 The PUF wall panels are representative of modern construction technology and are used alongside traditional building materials such as wood, steel, and concrete in various construction projects. It is used in many applications like production houses, airports, exhibition halls, cold rooms, big plants, warehouses, etc.
These panels are durable than the traditional panels of cement, also lightweight so that they can be easily installed and dismantled. These sandwich PUF panels are filled with Polyurethane Foam in the core achieving Good R-values and consisting of exterior and interior facings of relatively thin profiled metal sheets.
These PUF wall panels are manufactured with pre-painted galvanized sheets (PPGS).
The size of the panel is width-wall 1175mm.
The core thickness density is 30mm, 40mm, 50mm, 60mm, 80mm, 100mm, 120mm, and 150mm.
The facing of the panels is 0.5mm thick Pre-coated GI sheets / Aluminium sheets / Stainless steel sheets and FRP sheets with PE film.
The core of the panel is rigid foam which is formed by two ingredients reaction i.e. an MDI and a polyol.