PUF Roofing Panels Manufacturers - Ghaziabad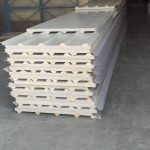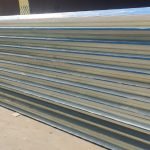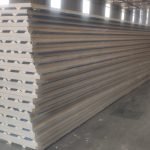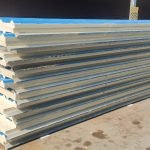 Cactus Profiles Pvt Ltd undertakes all types of PUF roofing shed by using the best quality raw materials. We have expert teams to construct the PUF roofing panels in Ghaziabad with perfect finishing.
The roofs play an important role for every building and act as a defense against any threats and risks. Previously in the traditional method, the roofs were made of different materials like concrete and metal. But now with modern technology, we are working as the PUF roofing panels manufacturer in Ghaziabad which is a combination of different raw materials like Polyurethane.
Polyurethane foam is a popular and beneficial material that is flexible, has high load capacity, strong bonding ability, range of hardness, and economical manufacturing process. It is also resistant to abrasion. With these qualities, it is widely used in different consumer and industrial products that make our lives comfortable. In the construction industry, it is known as a Polyurethane foam (PUF) sandwich panel.
The PUF roofing panels are sandwiched between two side skins made of another material such as metal. The foam in between provides thermal protection. The PUF panels are lightweight, durable and resistant to corrosion as well as a weather protector. These abilities to withstand make the panels an ideal choice for roofing.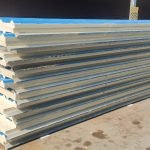 Roofing with Castus Profiles
Cactus Profiles is a PUF roofing panels manufacturer in Ghaziabad that offers a wide array of products. These panels consist of a rigid foam insulation layer sandwiched between two structural metal skin surfaces. The PUF panels that we manufactured are structurally superior to traditional wood framing as they are strong and easy to shift.
Our roofing panels are extremely durable which is important in roofing as the roofs are expected to protect the people inside them from external hazards. The PUF roofing panels can be as strong as a construction material.
No doubt, our PUF panels are not only for roofing but they can also be ideal for walls, partitions, and ceilings of building structures. These panels provide thermal insulation also great for cold storage for food, commercial chillers, pharmaceutical products, and controlled temperature rooms.
Now that you know about PUF sandwich panels, you may be looking for a reliable manufacturer of insulation panels, so upgrade your roofing with Cactus Profiles Pvt Ltd.