PUF Roofing Panels Manufacturers - Faridabad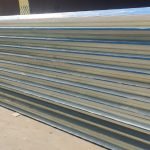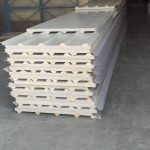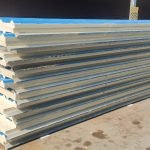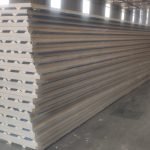 Cactus Profiles Pvt Ltd is the leading and Indian brand of manufacturing and supplying PUF roofing panels in Faridabad.
In this era of modernization and an updated world, if we compare modular construction with traditional construction, we find out that the new technique of modern construction is less time taking than traditional. Even PUF roofing panels save construction costs and time. That's why we are the PUF roofing panels suppliers in Faridabad, for better and effective building structures and it gives a classy look to your organization.
Due to the increase in prefabricated structures, the Indian construction industry is growing very fast. The prefabricated construction provides various attractive features that work in the favor of the customer. That's why the sandwich panel is commonly used in every construction project these days.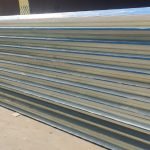 There are multiple benefits associated with PUF roofing panels due to which prefabricated building construction with PUF roofing panels is the preferred choice of customers.
The major benefits of PUF roofing panels are good heat insulation and good sound insulation. Most PUF panels are used for controlling heat and cool purposes and the noise resistance ability of PUF panels are well remarkable. These panels are the modern technique of building roofs and walls of sheds or buildings or portable storage and warehouses.
These panels are heat and cold-resistant. That is the only reason, it saves energy every year. PUF roofing panels are easy to install and need low maintenance. These polyurethane form insulated panels are 100% environmentally friendly and resistant to corrosion also, help to prevent any physical impacts.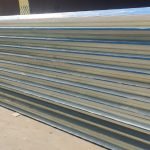 Cactus Profiles is a better choice for PUF roofing panels
The Cactus Profiles Pvt Ltd is one of the most eminent manufacturers and suppliers of Polyurethane foam (PUF) for various insulation applications. We develop a set of high-performance products and services. The incorporation of high-tech technologies and procedures that we used to ensure the subsistence and durability of every roofing.
We manufacture customized designs of panels according to the client's requirements and demands. Our equipment feature designs and innovative technology are highly in demand in the market. The expert team will help to deliver the most appreciated products in the market with standard qualities.
The Cactus Profiles offers a wide range of PUF roofing panels insulation designed to provide the highest level of insulation and performance. It has structural integrity and is damage resistant. If you are interested in knowing more about our PUF roofing panels in Faridabad, connect with our experts today.