PUF Roofing Panels Manufacturers - Delhi NCR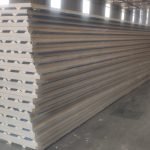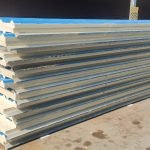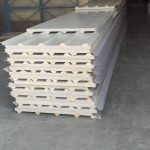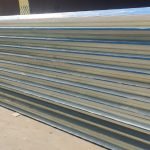 Cactus Profile Pvt Ltd is the best and No.1 manufacturer of PUF roofing panels in Delhi NCR.  Manufacturing these panels are the modern and high-tech techniques used to construct roofs & walls, build sheds, and warehouses. The panels are easy to install and it requires low maintenance for any type of prefab construction. Nowadays more and more people prefer PUF panels because it is 100% eco-friendly and resistant to corrosion, and prevent you from any other type of physical impact.
We are the PUF roofing panels suppliers in Delhi NCR. The designs of panels are to increase durability by giving a corrugated form to the galvanized steel. Polyurethane-filled sandwich panels are the best thermal insulation solution for refrigerated storage and cold rooms. The core material polyurethane does not contain harmful components in its chemical structure. It provides excellent thermal insulation with its low coefficient thermal conductivity.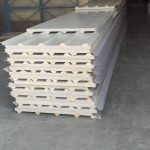 As a PUF roofing panel manufacturer in Delhi NCR, we give the wide scope of the thermal insulation in PUF roofing panels is to the specified requirements for use as non–load bearing panels for residential, commercial buildings, schools, and hospitals.
The PUF (Polyurethane foam) brings practical solutions to many insulation requirements with cost-effective features. Its low thermal conductivity contributes to less energy consumption and thus it is widely applied in the cold storage industry as well.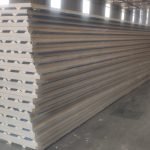 Why work with Cactus Profiles?
Looking for an ideal manufacturing company for roofing? Here are the best and Delhi NCR's topmost ranked brand Cactus Profiles Pvt Ltd, PUF roofing panels manufacturer. We are highly skilled and experienced professionals. We offer our clients an exclusive range of roofing PUF panels. Our products are well tested on various parameters to ensure quality, strength, and durability.
Cactus Profiles Pvt Ltd is the leading PUF roofing panels manufacturer and supplier of pre-printed and other galvanized roofing and insulation commercial or industrial products. Our distribution network is spread all over the country including warehouses, sales offices, and support staff.
So, if you want to upgrade your roofing with PUF panels, contact us today.