PUF Roofing Panels Manufacturers - Chandigarh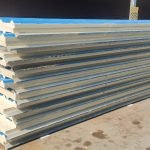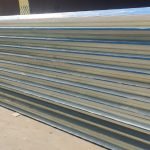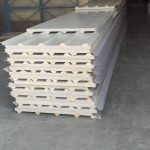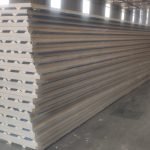 At Cactus Profiles, we provide a diverse range of roofing solutions as a PUF roofing panel manufacturer in Chandigarh to meet your needs. If you need an insulated or single roofing option, we are here to design and create ideal panels. These structures are streamlined and modern-looking, giving a great asset to your building.
The structure of polyurethane foam (PUF) panels is an important product in the construction industry because these panels have numerous advantages. We are the PUF roofing panel suppliers in Chandigarh, one of the most effective and energy-efficient for manufacturing the panels. These insulated panels keep the building cool in summer and warm in winter.
The PUF roofing panels are the system that needs to withstand harsh weather conditions. These panels save up 40% after heating and cooling costs every year. PUF roofing panels are insulated to increase thermal efficiency.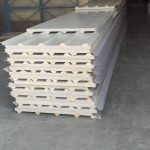 As we know, from the last two to three decades, the construction industry has grown very rapidly over the years. This is all because of the prefabrication of the structure of the organization using PUF panels. Nowadays, many companies and organizations want PUF panels because it is cost-effective and eco-friendly. The PUF panel's construction provides various advantages and attractive features that work in the favor of the customers.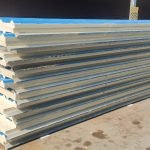 Why Cactus Profiles?
The durability, efficiency, and features of any design vary according to the panels. Our panels consist of a rigid core sandwiched in between two metal sheets on both sides.  All the panels that are manufactured by us offer high performance and low energy consumption. With a team of experienced engineers and technicians, we ensure industry standards for every product that is rolled out. The salient feature of our PUF roofing panels is the rigid core sandwiched between two metal sheets. The thickness of the panels can be adjusted according to the building temperature. We are specialized in panel roofing and offer high-quality products. We use the highest quality raw material and a controlled process to manufacture the  PUF roofing panels. Cactus Profiles Pvt. Ltd is a top PUF roofing panel manufacturing in Chandigarh that produces panels made up of polyurethane. This substance holds the core of achieving Good-R values for exterior and interior walls and roof, relatively thin profiled metal sheet. Our company manufactures the customized PUF panel according to your requirements.  Contact our experts today to get an exact estimate of your PUF roofing panel project.