PUF Panels Manufacturer In Madhya Pradesh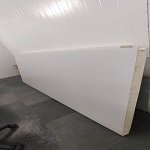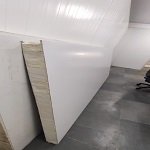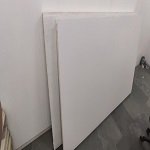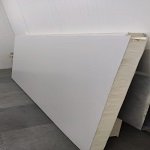 Are you thinking about how to choose the perfect PUF Panel for your firm? Yes, you came to the right place! Cactus Profiles Pvt Ltd are the leading PUF Panel Manufacturer in Madhya Pradesh. We produce Prefabricate houses, PUF Panels and Sheets, Cold Storage rooms, Industrial Shelters, PUF chambers, Clean Room Doors, Cold Storage doors, MS Cabin, etc.
We manufacture the best quality insulated panels for customer. Cactus Profiles cover more than 500 projects in the last few years. Its products are in high demand in Delhi NCR. We are expanding to metropolitan cities and Madhya Pradesh.
We are the industry leader in designing, engineering, and manufacturing. The high-quality sandwich panels offer innovation for wall and roof claddings.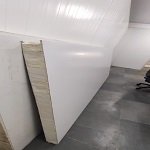 What is PUF Panel?
Polyurethane foam panels are sandwich panels built of polyurethane. It is a sandwich layer between two metal sheets.
Sandwich PUF Panels will use in steel structures widely. It integrates joists and studs, insulation, vapour, and air barriers. It is very easy to install and  affordable.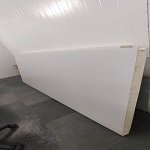 PUF Sandwich Panel Manufacturer in India | Cactus (cactusprofiles.com) are widely used all across the world due to their wide advantage. Its standard structure and design are highly recommended by the architecture. Its heat-resistant property gave it an edge over other roofing construction materials.
Cactus Profiles Pvt Ltd is the number one manufacturer of Coated Puf Insulated Panels, Cactus Profiles Private Limited | ID: 23800702873 (indiamart.com).
We have a presence all over India. If you are in Madhya Pradesh no need to worry. We will provide the best world-class service to our customers. Our panels are an ideal solution for all kinds of applications like roofs and walls. For all of your PUF panel requirements, connect  with Cactus Profiles Pvt Ltd today or drop your queries on the website.