Powder Coated Pharma PUF Panel Manufacturers - Siliguri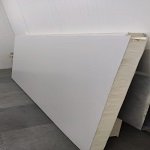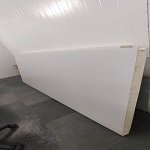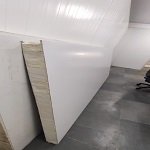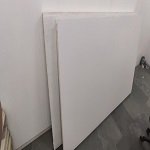 Cactus Profiles Pvt. Ltd is the best manufacturing company that produces panels and one of them is Powder Coated Pharma PUF panel, which is made up of polyurethane. This substance holds the core of achieving Good-R values for exterior and interior walls and roof, relatively thin profiled metal sheet. Our company manufactures the customized PUF panel according to your requirements.
Powder Coated Pharma PUF Panels are used in large-scale & industrial plants, big warehouses, used for cold storage, and for hospitals & pharmaceutical industries where insulation and fire protection are required.
Cactus Profiles Pvt. Ltd is a renowned name in the PUF panel Industry. We are a leading brand of Powder Coated Pharma PUF Panel in Siliguri and other cities. Our company manufactures Powder Coated Pharma PUF panels for industrial and manufacturing units including pharmaceutical companies, healthcare companies and more.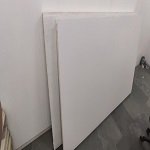 Why PUF Panels are Important?
Nowadays, people desire to modify their workplace with high technology. There are numerous advantages of PUF panels like low assembling cost, low heat transfer, high fire resistance, pleasant interior aspects, easily transportable, and easy to fix & dismantle. The powder-coated pharma PUF panels are used for different purposes but are mainly used in pharmaceutical industries. Because it requires cold storage, clean rooms, freezer rooms, and many more.
The PUF panel is considered the most important and effective way to maintain the power efficiency of the building. It protects and prevents the building and keeps it cool in summer and warm in winter. As The polyurethane foam (PUF) Panel saves 40% to 50% of heating and cooling, this affects the thermal efficiency and reduces the temperature.
Some benefits of Powder Coated Pharma PUF Panel are:

Easily assembling
High durability
Long-lasting with high-quality accuracy.
Sound resistance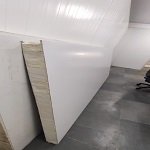 Why Cactus Profiles Pvt. Ltd?
At Cactus Profiles Pvt. Ltd, we believe that in today's modern world, the requirement of high quality and high-performance products is very necessary as well as important. The only thought we always keep in mind is the products should be strong, light-weighted, and have long durability.
We manufacture the PUF panels in a controlled environment in the presence of our technical expert team. We provide the best services we can, which gives our clients flexibility in design and choosing varieties options on fascia of panels and colors.
Get in touch with us for your Powder Coated Pharma PUF Panel in Siliguri.