Glasswool Panels Manufacturers - Noida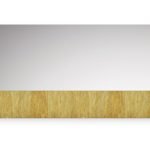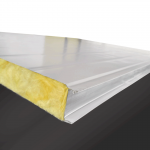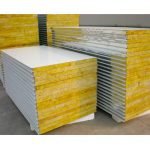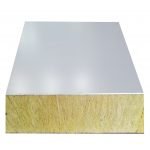 A glass wool sandwich panel is made of composite materials and is used for its excellent thermal and acoustic insulation properties. Glass wool Insulated Sandwich Panel consists of an insulation layer of rigid core sandwiched between 2 layers of pre-coated, GI sheet with Glass wool as its core.
The core layer is composed of long, fine inorganic fibers, which are bonded at high temperatures using a binder. These fibers (each of approximately 6-7 microns in diameter) are spread across to trap millions in tiny pockets of air, which in turn creates the best thermal and acoustic insulation.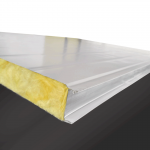 This is the heading
Glass wool sandwich panels are known for their fire resistance. Glass wool panels are made of non-flammable glass fiber, which is the core material. This material is fire-resistant and has excellent insulation properties.
Glass Wool Panel, felt, and pipe products are used in a variety of industries, including construction, chemical, energy, metallurgy, and communication. Glass wool has the benefits of being low in cost, easy to use, and has a short production time. Because it is non-toxic, and not irritating to the skin, it is safe for workers as well.
Improve the structure of your organization with Cactus Profiles Pvt Ltd, the leading Glass Wool Panels Manufacturers in Noida.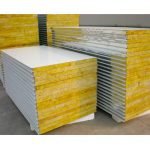 Hire the best Glass Wool Sandwich Panels Manufacturers
With Cactus Profiles Pvt Ltd, you enhance your organization's infrastructure. We help you to reduce the transmission of surrounding noise to enter inside the building and give your organization solid and thermal control walls and roofs. It also keeps the building warmer in winter and cooler in summer.
The Wool Sandwich Panels are unique because panels are manufactured with core materials. Such as it uses high-quality color-coated steel plate as surface material with high-density rigid foamed polyurethane for filling.
These panels are good conductors of heat. It contains non-flammable material. If you see, glass wool panels are the only solution that is the insulation most frequently installed by professionals and individuals.
At Cactus Profile Pvt Ltd, we create eco-friendly glass wool panels, as it is completely natural and mineral wool. It designs by the fusion of recycled materials like recycled glass, sand, and cullet. We have constantly improved its features and performance.
For more information, please visit - https://www.cactusprofiles.com/about-us/