Glasswool Panels Manufacturers Mizoram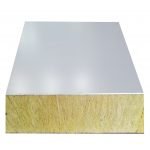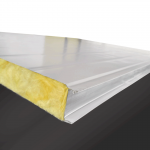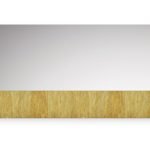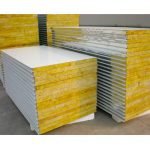 Are you looking for a quality Glass Wool Panel in your area Mizoram? Cactus Profiles is a perfect choice for your modular buildings.
Glass wool is insulating material produced from glass fibre. It uses silica sand, recycled glass and some fixing agents to form a glass wool panel. It provides good insulation and coating foam to your space.
These panels are manufactured through a computerised process which uses non-flammable fibre glass as a core inner part. These panels are a cost-effective and durable product for your building. Besides this, glass wool insulation offers excellent thermal insulation and also acts as fire resistance.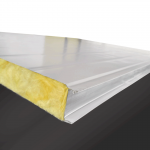 Some technical specifications of glass wool panels are
It is available in 950 mm width-wall and 1000 mm width-roof.
You get 50mm to 100mm core thickness glass wool panels.
It has K Value (W/m2 K) 0.89, 0.67, 0.43, 0.36.
R-Value (Btu/hr./ft2/F) 14, 17, 21, 27.
Maximum withstand temperature: 1000 degrees C.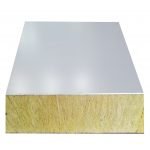 Why Choose Cactus Profiles Pvt Ltd for Glasswool Insulation
Cactus Profiles is one of the renowned manufacturers and suppliers of Glasswool insulation panels in Mizoram. We have a team of experts who constantly improve the performance and features of our products. We also ensure the system of checks and balances which match international standards.
During the manufacturing process, we ensure that our product goes through a system of numerous parameters. It will ensure product quality and require less human intervention. For all your Glass wool panel requirement at an affordable price, contact our team of an expert today.