Glasswool Panels Manufacturers Jaipur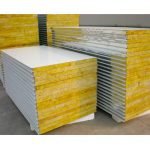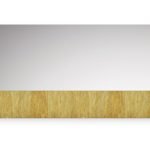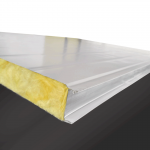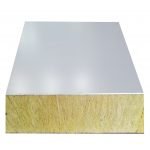 Glasswool Panel is an insulating panel manufactured from glass fiber known as borosilicate glass arranged using a binder into a texture similar to that of wool. We are the leading manufacturer of these panels in Jaipur.
Glasswool panels are suitable for ceiling tiles, doors, partition walls, floors, metallic buildings, and industrial insulation. It includes recycled glass, silica sand, and fixing agents which provide good insulation and coating for the house. . You can get customize panels from us according to your need. 
Reasons to use Glasswool Sandwich Panels –
Good Thermal Efficiency:
The most important reason for using the Glasswool Panel is its thermal efficiency. Due to this property, you can save money on energy bills. Glasswool offers different R-values based on the quality of raw material. The higher the range, the better the substance can resist thermal transfer. It maintains the room temperature as per your need.
Noise Insulation:
If any sort of noise disturbs the atmosphere, Glasswool is a perfect choice. It does not let pass the noise from the inner environment. Also, outside noise is not able to hamper the inner atmosphere. Therefore, the Glasswool Panel is suitable for the construction of hospitals and laboratories.
Fire Resistance:
One cannot stop the risk of fire but can minimize its effect. Glasswool fire-resistant property save you and your loved ones from any miss happening from fire. It diminishes the flames up to a certain extent. You will get extra time to exit from the building.
Healthier environment for occupants:
Glasswool panels ensure a healthier environment for you by offering better air quality. It also reduces the effect of noise and the risk of infection. It facilitates comfort which helps in the healthy living of occupants.
Long-term performance:
Glasswool is a durable and reliable product. It serves you for many years to come. It does not require maintenance in its initial period. The raw material used in its manufacturing makes it durable in comparison to other panels. 
Technical Specification of Glasswool Panels:
| | |
| --- | --- |
| Size | W (950 mm wall), (1000 mm roof) |
| Thickness | 50mm,60mm,80mm,100mm |
| Usage/Application | Dust-free rooms,partition purpose |
| Max Withstanding Temperature | 500 Degree C |
| K Value (W/m2 K) | 0.89, 0.67, 0.43, 0.36. |
| R-Value (Btu/hr/ft2/F) | 14 , 17 , 21 , 27 |
| Colour | AWT,RAL 9002 or 9003 |
| Density | 100 kg/m3 |
| Compressive Strength | 0.50985 |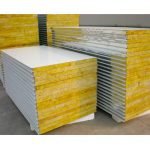 Why choose us for the Glasswool Panel?
Cactus Profiles Pvt Ltd is the leading manufacturer and supplier of Glasswool Panel in Jaipur. We supply superior quality glass fiber panels that prevent you from fire risk and bacterial growth. Our Glasswool Panel is certified for non-combustibility which acts as a fire-resistor. 
The Glasswool Panel protects against heat and cold because of its good thermal efficiency property. We ensure a system of checks and balances to avoid errors during the manufacturing process.
If you are interested to know more about the Glasswool Panel in Manipur, contact our team today.