Glasswool Panels Manufacturers - Gurgaon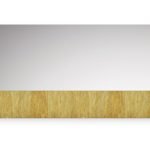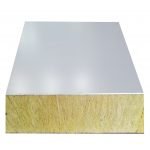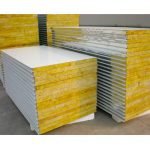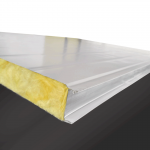 At Cactus Profile Pvt Ltd, we are a top Glass Wool Panels Manufacturers in Gurgaon. We provide a non-flammable glass wool panel that is suitable for both general laboratory and insulation applications. The panels are highly purified and thermal insulation created from intertwined borosilicate glass fibers.
An amorphous silicate, glass wool panels generally contain minimal heavy metals and are also noted for being strong and pliable. Glass wool Panel is typically a refined glass that contains a binder and oil, which is used to help restrain dust.
Do you know? The intertwined glass fabric traps air in small pockets that hold high-thermal insulation qualities including the density of air modified by compressing the glass wool panel.
At Cactus Profile Pvt Ltd, we properly install the whole glass wool panels at your workplace.
The glass wool panels are made from fiberglass, which is layered and arranged to produce a texture of wool.
As we know, the fibers in glass wool work to trap air between them and also stop airflow. The reason behind this is that the heat passing through the fibers can't penetrate. As the material itself doesn't conduct heat in the air pockets.
Nowadays, people install glass wool panels in their offices and many industries. It is the popular choice for finishing the outside of commercial buildings as well as domestic.
The glass wool panels are designed as the core with high fire resistance and excellent sound insulation.
THE TECHNICAL SPECIFICATION OF GLASS WOOL PANELS
Fascia options
PPGS / PPGI
Density (kg/m3)

55kg/m3

Thermal conductivity at 50° C, mean temperature (W/m3K) – 0.033

Compressive strength at 5% deformation (kg/cm2) – 0.4896

Water Absorption (Volume %)
Less than 2%
Sound Reduction (db)
10 – 15
Melting Point
800° C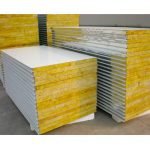 Why do you need Cactus Profiles for Glass wool panels?
Cactus Profiles Pvt Ltd has extensive experience manufacturing glass wool insulated sandwich panels. We have a long range of readily available glass wool products. Glass wool panels are made of inorganic glass fibers, which are linked with high-temperature resin. They are well-known for their fine finishes.
Our glass wool panels are used in the construction and air conditioning industries. It is made of bonded glass fibers and can be used for both thermal and acoustic isolation.
Our glass wool sandwich panel can be ordered with or without aluminum foil and is suitable for under deck insulation, false ceiling insulation, and ducting and is widely used in the construction and air conditioning industries.
At Cactus Profiles Pvt Ltd, all of our products meet the highest industry standards and are readily available at competitive prices. Our products comply with international quality standards and can be purchased easily.
Contact us today and our expert team will assist you in finding the right product suitable for your requirements.