Glasswool Panels Manufacturers - Faridabad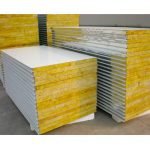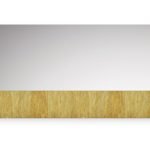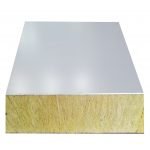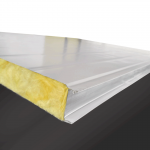 Having heat control thermal properties, glass wool panels are also important for acoustic insulation. As well as reducing the amount of noise and echo in a room. So, it prevents any loud noise.
Glass Wool Panels are related to thermal insulation. The panels reduce energy consumption and protect the personnel from hot temperatures and surfaces. Also, these panels are helpful to reduce any fluctuations to create a safe work environment.
Organizations opt for glass wool panel walls and roofs because it increases the comfort and efficiency of employees to work.
These panels are light-weighted, so they are easily transported and easy to install. Glass wool panels are made with neutral pH levels, have no moisture absorption and either discharge any chemical that is harmful to the environment.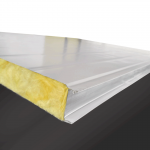 About Glass Wool Panel
The glass wool panel makes significant participation in ensuring efficient thermal insulation, such as consuming energy, noise pollution, protecting personnel from hot surfaces, as well as reducing fluctuations of temperature in buildings.
Glass wool panels create a safe work environment, in-hospital improving personal space and efficiency. To install these panels, the insulation process involves the creation and trapping of many small pockets of air between the glass wool.
Glass wood panels have a low density that varies compression and binder content, the panels consist of flexible fibers that trap air inside which result in higher thermal insulation. It is used to construct buildings or organizations surfaces.
What are the glass wool panel features?
Glass wool panels are lightweight and easy to transport and set up. Glasswool is chemically inert and therefore does not contain impurities such as sulfur or chloride. It is also non-corrosive, and it does not permit mold growth.
Glass wool panels make a great choice for roof and wall cladding. These panels are light and have high tensile strengths and excellent resilience. Some notable features of Glasswood panels are-
Fire safety:

The inner core material is made of non-flammable, glass wool insulation. This prevents fire from spreading. Glass Wool panel construction is ideal for fire areas as it doesn't emit harmful gases during a fire.

Thermo insulation:

These panels use glass fibers that are uniform in thickness and composition. It is made of glass sand and has a high-speed centrifugal force. The glass wool panels have the best thermal insulation and water repellent properties.

Sound absorption effects:

Glass wool's tiny air pockets trap air. Air is the medium that allows sound to travel so it blocks every air molecule to enter the particular space.

Anti-corrosive effect:

Glass wool is an organic product. Therefore, there is very little deformation or corrosion that lasts a long time. Glass wool can retain its original form and can withstand shocks as well as pressures and vibrations.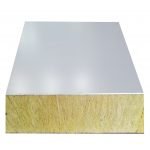 Want To Work With Us?
At Cactus Profile Pvt Ltd, we ensure a variety of benefits that can be used for securing a safe workplace.
Cactus Profiles Pvt Ltd is one of the fully integrated manufacturing and production companies. We are a glass wool panels manufacturing company in Faridabad and deal with insulation, false ceiling and flooring, and other acoustic & soundproof products. We always have the highest standards of quality control and conviction and provide our clients with our best services.
We are the leading supplier of manufacturing glass wool panels and provide our clients end to end solutions from manufacturing of glass, processing, fabrication and installation services. We undertake turn-key projects from design, engineering, manufacturing and installation of Prefabricated Buildings, Homes and Cold Rooms.