Clean Room Doors In Madhya Pradesh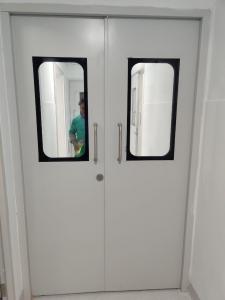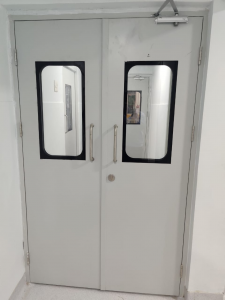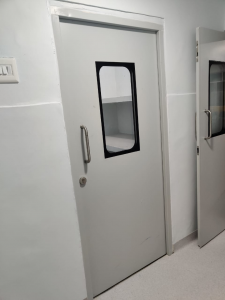 Clean room doors are an ideal solution where production needs to be done in a controlled environment.
It is an essential part of any organization because it prevents bacteria and dust particles from entering the room.
It ensures the maintenance of minimum temperature wherever required. 
These are designed for humid and corrosive environments and do not swell, rust or attract any bacteria.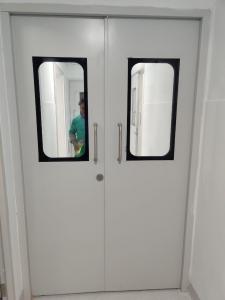 Why choose Cactus Profiles Pvt Ltd? 
If finding any difficulty in deciding the most prominent room door for your organization, Cactus Profiles is here to help you. We are the leading insulated panel and door supplier all across India. 
As an expert in sandwich panel manufacturing for over 20+ years, we finished more than 500 projects. Cactus Profiles design, engineer and manufacture standard and cost-effective cleanroom doors for its clients. We are the trusted exporter and supplier of cleanroom doors in Madhya Pradesh. Cactus Profiles door structure is made up of stainless steel material which made it long and durable. Although, they are equipped with automatic sweeping which ensures an air-tight surface in the workplace. Our room doors help in preventing these dust particles enter into the room.
Standard design and installation make Cactus Profiles doors adaptable. We ensure the careful installation of clean room doors with low particle emissions and low air exchange conditions. We know, the business will run successfully, if its production runs to full capability with zero hindrance. Thus, we offer long and durable doors to boost our client's production facility. We ensure high-speed innovation at Cactus Profiles to deliver high-speed doors at a cost-effective price.
Although we use paper honeycomb and aluminium honeycomb as core material in cleanroom doors. These doors trap unwanted and harmful particles from your environment and remove them.