Clean Room Doors Manufacturers - Uttranchal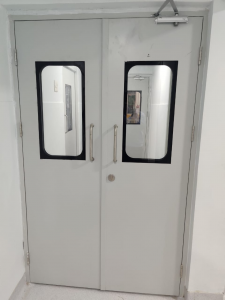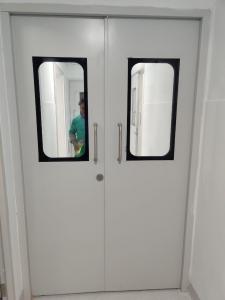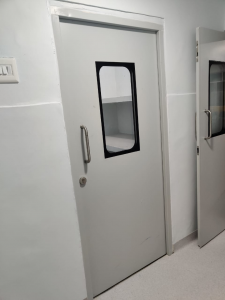 Cactus Profiles Pvt Ltd is the leading manufacturing company. Working as cleanroom doors suppliers in Uttranchal, we are the expert in manufacturing and giving proper customer satisfaction. As we work with different organizations in various cities, Uttaranchal is one of them.
We manufacture air-tight and hygienic doors. Cleanroom doors are designed and manufactured very carefully. According to the customer requirements, these doors can be customized and installed on the premises.
The cleanroom doors are widely used in pharmaceutical units, food processing centers, testing laboratories, and centers. These doors are suitable for sterile, smooth surface facilities cleaning and disinfecting, effectively inhibiting bacterial growth.
The cleanroom doors come with an integrated sealing system and have multiple raw materials like stainless steel and galvanized steel to meet stringent material specifications. The application of cleanrooms has various advantages and processes. The main thing to consider is the door's material, thickness and finish as they may be exposed to various environments and need constant cleaning.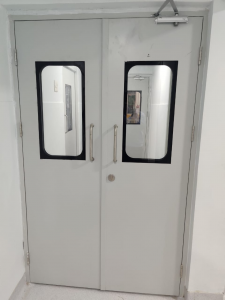 Why cactus profiles?
We at Cactus Pvt Ltd are a top brand when it comes to the manufacturing of cleanroom doors in Uttranchal. We recommend you check our catalogs to find the right cleanroom door to meet your requirements.
Our cleanroom doors have the best sealing adopting foam dispensing technology. These cleanroom doors are also equipped with automatic sweeping strips which gives better airtightness.
Cactus Profiles offer the best firmness and strength to your cleanroom doors. We work in every sector where cleanroom doors are required. Our cleanroom doors are commonly used in laboratories, hospitals, food production factories, electronics factories, and more.
We will happily help you. For more information contact us!