Clean Room Doors Manufacturers - Mumbai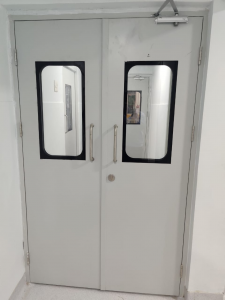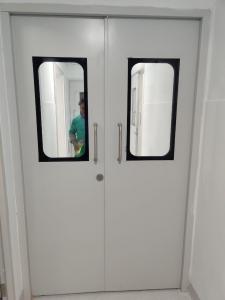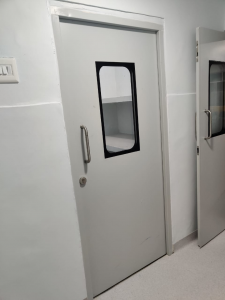 When the matter comes to clean room there is lot to consider like material, quality, and functionality. Cactus Profiles solve all your problem for clean room in Mumbai.
As door is the integral part of closed room and the only moving element, you need to have best possible solution for better surrounding. Our cleanroom doors are widely used in pharmaceuticals units, food processing units, laboratories, and hospital etc.
The cleanroom doors can also control variables like temperature and high moisture. The clean rooms can classify into different situations of impurity depending on the number of particles flowing in the air.
The smooth door surface facilitates easy cleaning and reducing bacterial growth. These doors are manufacturer in multiple material like stainless steel and galvanized steel to meet the specification of clean rooms.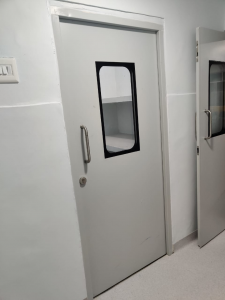 Why to choose Cactus Profiles for your Clean room Doors?
Our clean room doors are designed to meet the requirement of clean and hygienic area. The application of clean room doors avoid bacterial growth, dirt, noise, humidity level and also maintain room temperature.
Cactus Profiles Pvt Ltd has expertise in manufacturing clean room doors in Mumbai. Our team customizes and designs clean room doors as per the customer requirement. We have single and double swing out, horizontal sliding or either manual, automatic and semi - automatic doors.
For all your clean room doors requirement contact us today.